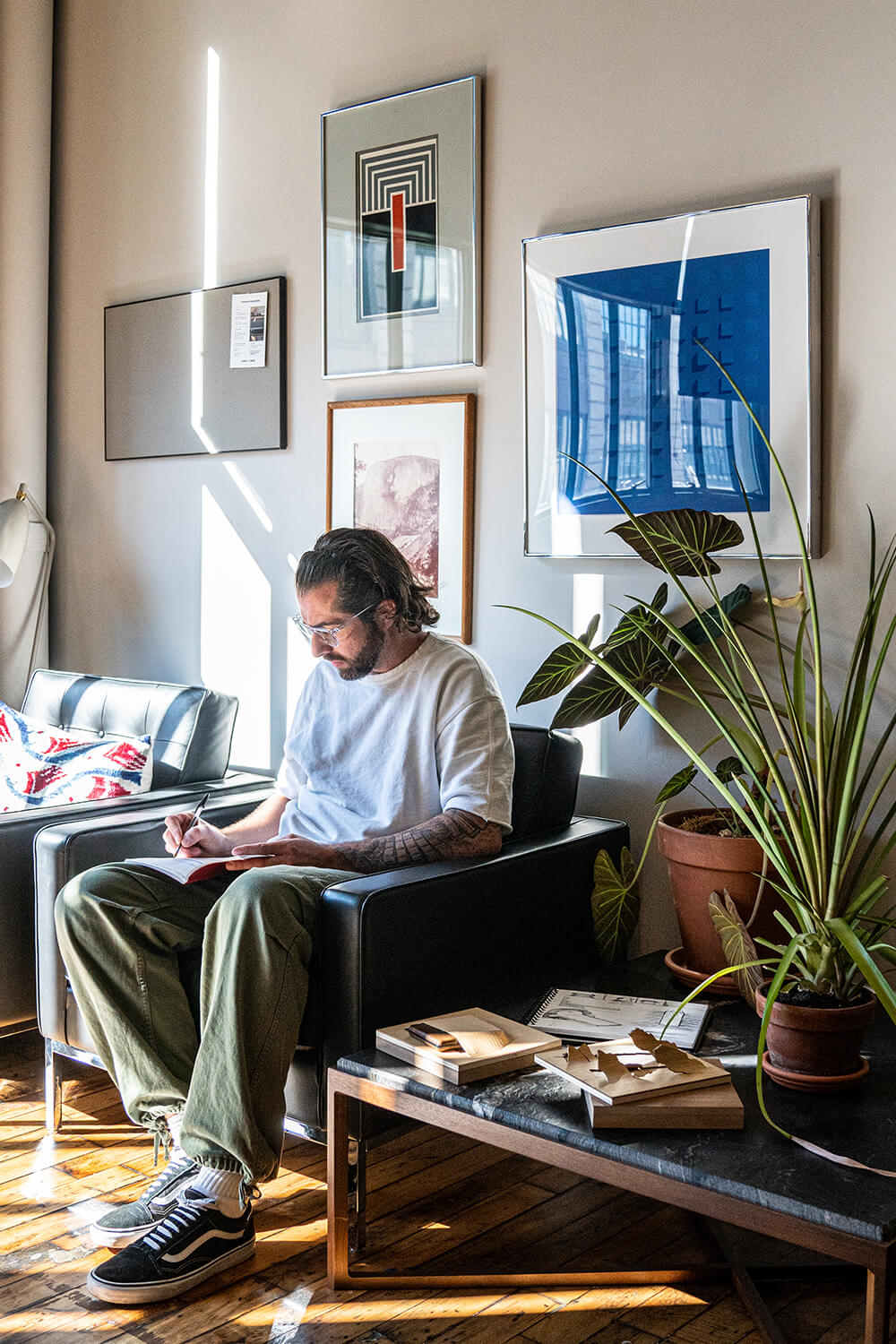 French craftman, artist inventor, designer, teacher… Steven is a talented innovatives maker who likes to share his passion.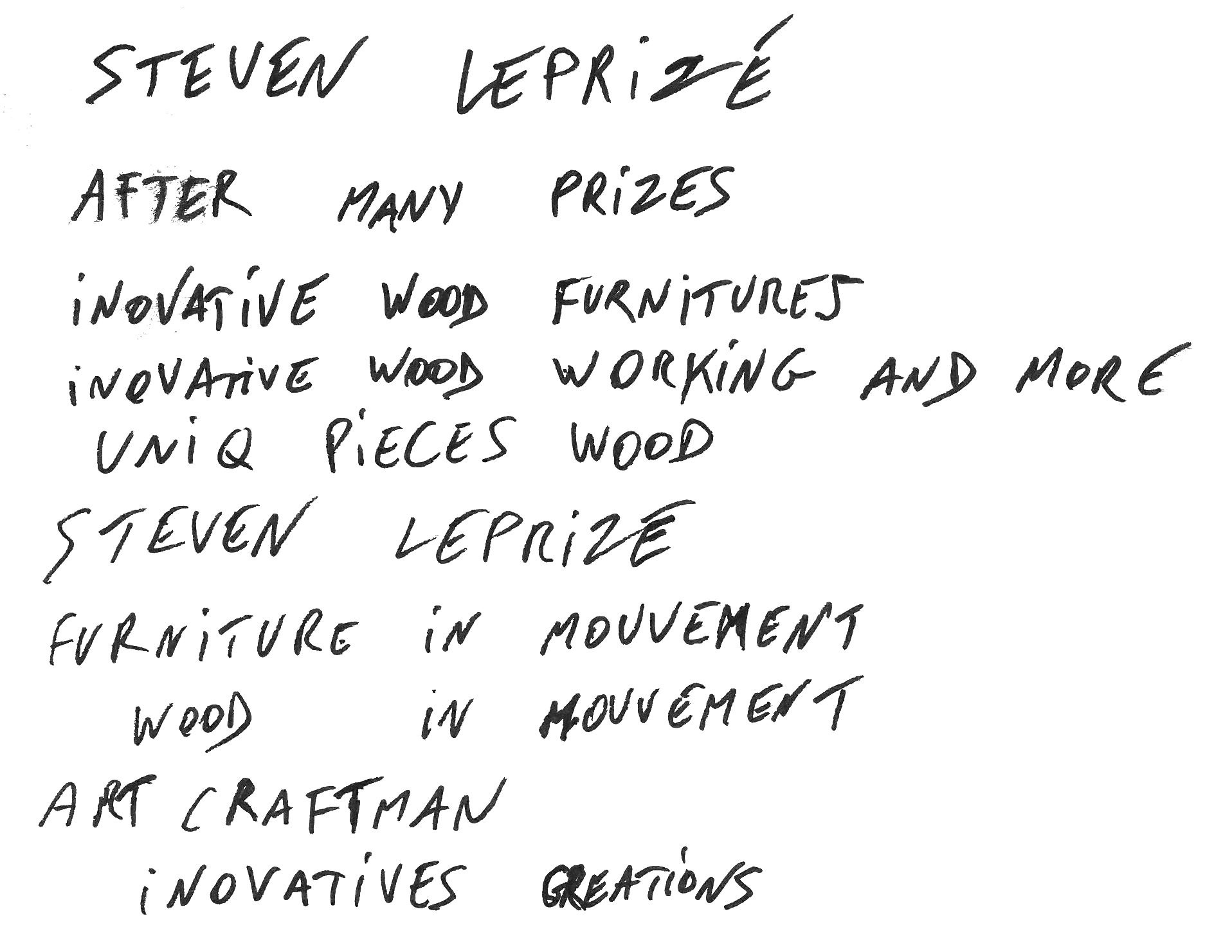 stl. innovative creations
Think, create,
invent, experiment
& pass his knowledge
Grandson of a carpenter and Son of an agricultural mechanic, Steven Leprizé spent his entire childhood surrounded by craftsmanship, spending his days in his father's museum workshop, in the sawmill, with her scientist biologist grand brother and in his mother's restaurant. His relationship with materials and enginering became visceral. He trained as a cabinetmaker, among others at the Ecole Boulle Paris, from which he graduated top of his class in 2008. He began his professional career as a cabinetmaker in Paris. He began also to create new esthetics and to developp new materials inspired by movement, surrealism art the traditional craftmanship and the scientist's innovations. To be free to make herself pieces, in 2009 he created ARCA (Workshop of Research and Creation in Furniture), specialising in cabinet making and developing innovative wood derivatives such as flexible marquetry and thermoformable wood. But also hybrids of wood and metal developed with scientists during theses, or like the Bois Larmé of the KellyWood bag by Hermès.
woowood ©
WooWood is born from the desire to give more functionality to our Airwood technology. This time it is not the air that inflates or sucks the pockets, but the objects that we slide inside. The wood skin follows the contours of the object to let us guess the outlines.
Saucitronc – Artwork Wall board
700 x 700 x 50 mm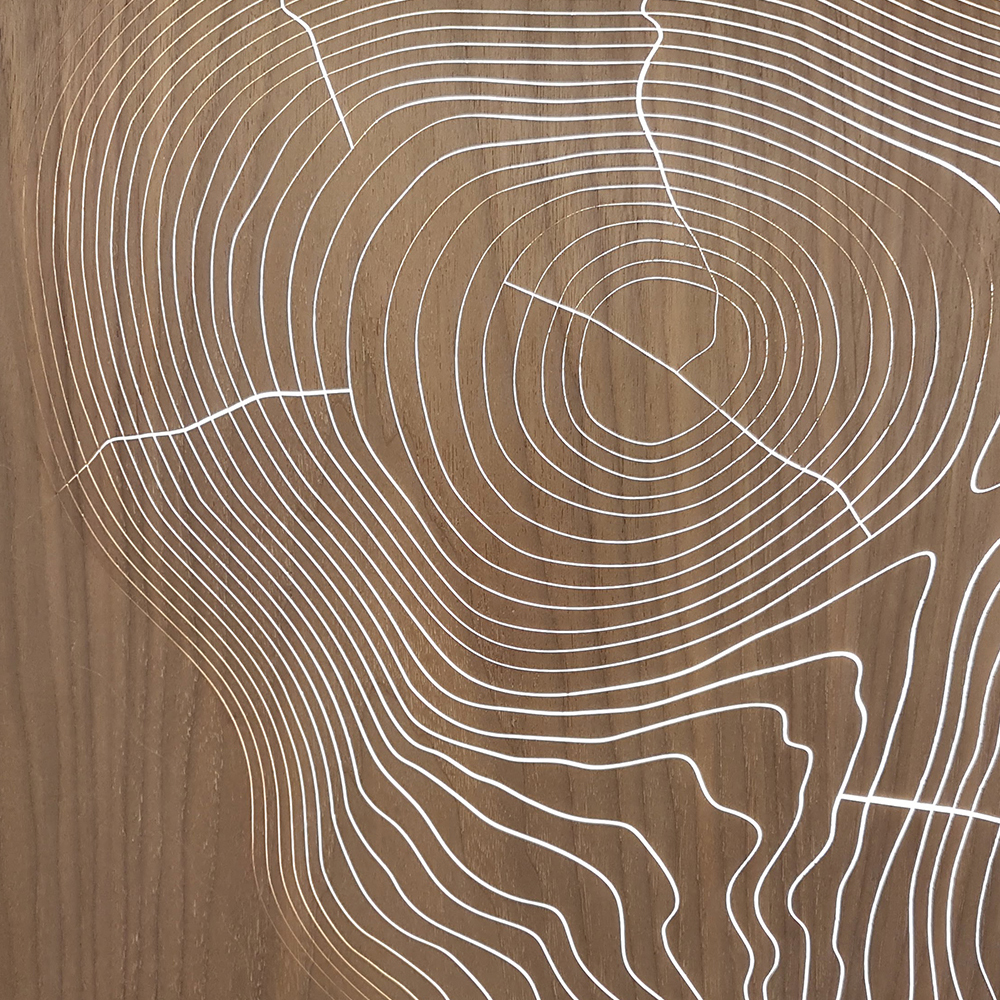 Saucitronc – Artwork Detail
700 x 700 x 50 mm
c-wood ©
In theory, we need a mould to bend wood. This die is very expensive to make and is usually financially amortised by the repetition of casting series. By making prototypes, unique pieces or small series over the years, we wanted to create an easily and intuitively bendable wood. We combined plastic sheets and veneer to find a material that becomes malleable under heat effects.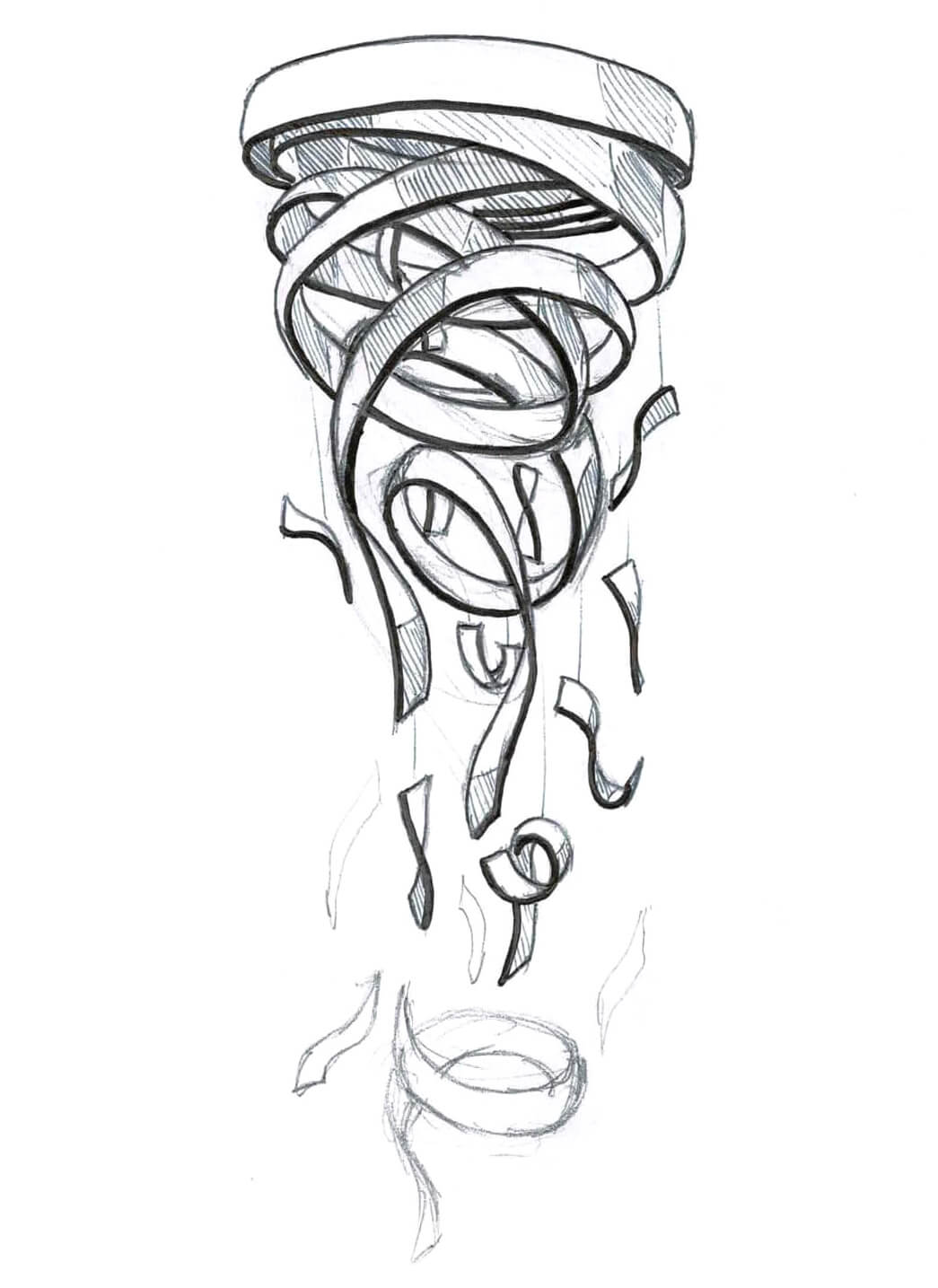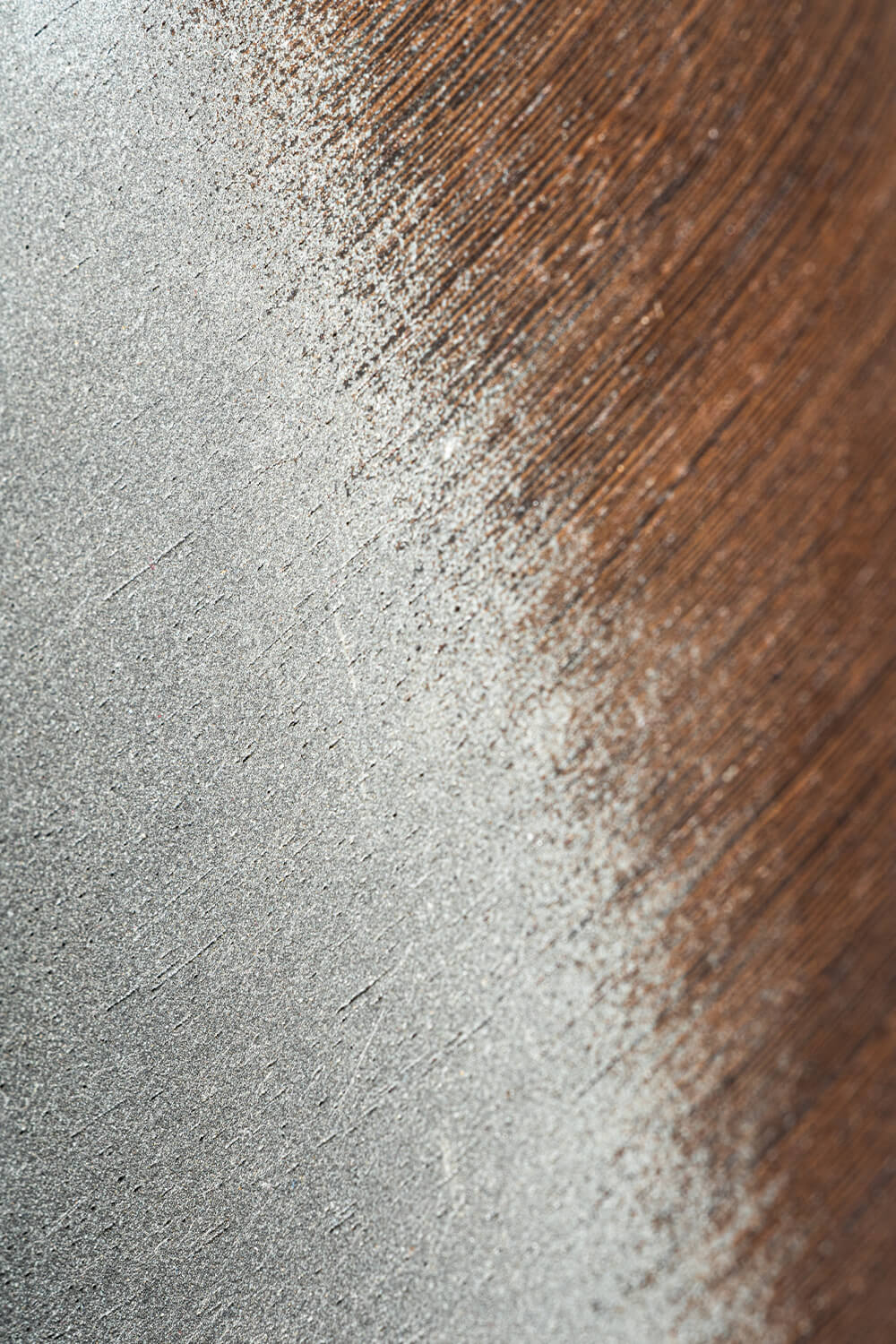 schoopwood ©
For several years, ARCA has been co-financing thesis on wood at L'école des Mines. This technology consists in depositing at high speed and very high temperature droplets of molten nanometric material on a wood support, using a cold spray or plasma torch.
©Crédits Photos – All right is reserved.
Antoine Duhamel
Antoine Eschilmann
Karine Demeyer
Geronimo
Thierry Caron
Sophie Palmier